Aside from dog breeds with water in their name (such as the American Water Spaniel, Irish Water Spaniel, Portuguese Water Dog, and Spanish Water Dog) what breeds love the water? Read below to learn more!
Boykin Spaniel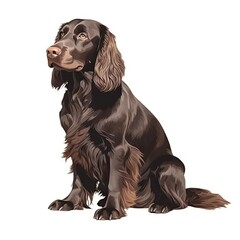 Boykin Spaniels are moderately active, cheerful, affectionate, and adaptable. They were originally bred to be turkey hunters but were quickly adapted to be hunters in marshlands. This is mostly due to their webbed toes!
Standard Poodle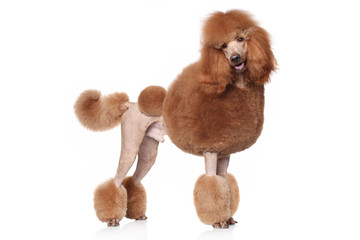 Poodles are extremely intelligent and active dogs that began as duck hunters in Germany. Their recognizable poodle cut is a practical choice made to help them swim more easily while keeping their chest and joints warm while in cold water.
Labrador Retriever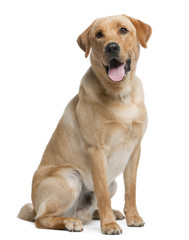 Labs are one of the most popular breeds in the United States. They are outgoing, smart, and adaptable companions that learn quickly! The breed has a high energy level and is used for many jobs from therapy dogs to duck hunters. Additionally, their thick tails help them to swim!
Chesapeake Bay Retriever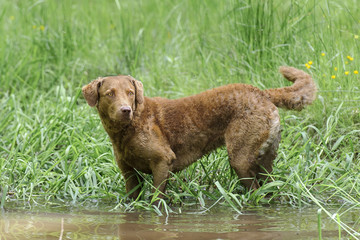 Chessies are loyal and sensitive dogs made for hunting in cold wet conditions. Additionally, they are smart, athletic, and sometimes stubborn dogs! So, Chessies need to be trained early and firmly to grow into well-behaved companions.
English Setter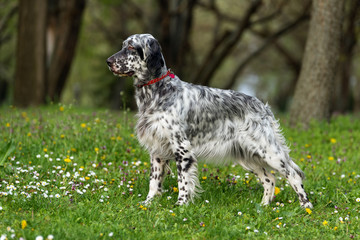 English Setters are affectionate, curious, playful, and overall fairly mellow dogs. Additionally, it is believed that a variety of water dogs along with Springer Spaniels and Spanish Pointers were bred together to create this breed. English Setters are adaptable and love having companionship!
German Longhaired Pointer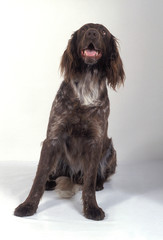 German Longhaired Pointers have lots of energy and love the water! Additionally, they are great hunting dogs and need lots of outdoor activity and adventures. But, make sure to always brush out their coat afterward to ensure nice and healthy locks!
Newfoundland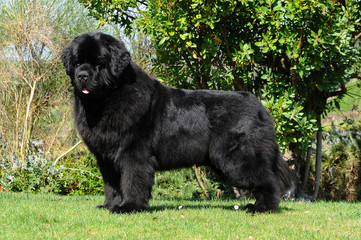 These giant dogs are strong but loving companions. Their thick and coarse coat helps to keep them warm in freezing Canadian water. If you can handle their size, shedding, and drool, you will have a hard time finding a better companion.
If you are looking for a companion to spend time in the water with you, or are just curious about which breeds love the water, refer to our list above!